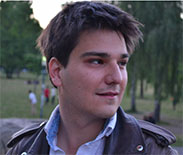 Antonin Bergeaud has been attached to the Chair since 2015.
Since 2017, he has been an economist at the Banque de France and an associate researcher at the Institute of Fiscal Studies in London.
Prior to joining the Banque de France, Antonin graduated from the École polytechnique in 2010 and completed his PhD at the London School of Economics and the Paris School of Economics. His research focuses on productivity, firm dynamics and innovation.