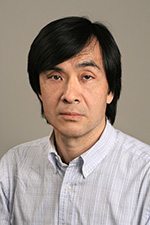 Kiminori Matsuyama is Professor of Economics at Northwestern University and Chief Scientific Advisor of Tokyo Foundation for Policy Research. His main fields of research are international trade, economic growth and development. He is particularly interested in understanding the mechanisms behind macroeconomic instability, structural transformation, as well as inequality across countries, regions, and households, and how they interact with credit market imperfections and product market innovations.
A native of Tokyo, Japan, he obtained his BA in International Relations from University of Tokyo, and his PhD in Economics from Harvard University.
He is a Fellow of Econometric Society, a Fellow of Society for the Advancement of Economic Theory, a Research Fellow of Centre for Economic Policy Research in London, and International Senior Fellow at Canon Institute for Global Studies. He was the 1996 winner of the Nakahara Prize awarded to the best young economist by the Japanese Economic Association. He has been on the editorial board of Journal of Development Economics and Review of Economic Studies, and currently serves as an associate editor of the Journal of Economic Theory and the Journal of the Japanese and International Economies.