Professeur Frantz Grenet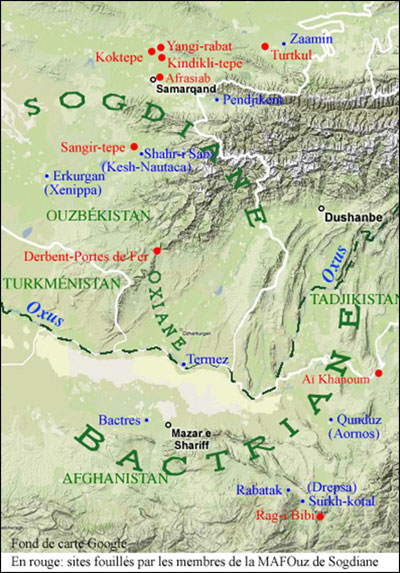 Current research topics 
1) The economic foundations of sedentary Central Asia:
a) Cities such as archaeology has made known to us: this was the topic of teaching for 2013-2014 (Bronze Age cities, studied with guest speakers in the seminar; Hellenistic and Kushan cities, 4th c. BC - 4th c. AD, studied in the course). Study will continue next year with a focus on cities of the High Middle Ages. In parallel to teachings at the Collège de France, they are also examined in the field as part of the Franco-Uzbek Sogdiana archaeological mission headed by Frantz Grenet; most of its work is now dedicated to preparing publications for the Mission, which has been at work since 1989, essentially in Samarkand.
b) Irrigated agriculture: workshop scheduled on June 4 – 5, 2015;
c) International trade, nomadic economy: themes currently discussed exclusively in conjunction with the other two.
Dissemination of research results benefits from the support of the European Society for the Study of Himalayan and Central Asiatic Civilizations (SEECHAC), whose president is FrantzGrenet. The Society hosts a monthly conference and organizes a symposium abroad every two years.
2) Zoroastrian religion: texts, archaeology, iconography.
This topic was the subject of FrantzGrenet's final year of teaching at the Religious Sciences Section, EPHE (2013-2014) as cumulative director of studies. It also resulted in multiple papers and chapters in collective works, as well as a contribution to the organization and catalogue of the exhibition entitled The Everlasting Flame: Zoroastrianism in History and Imagination (London, SOAS, 2013).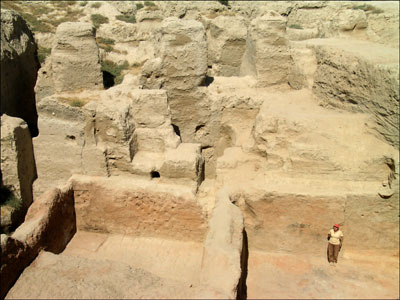 Administrative functions
On September 1, 2014, Frantz Grenet took charge of the Institute of Indian Studies at the Collège de France.
Activities of collaborators
- Mihaela Timus (researcher at the Romanian Academy's Institute for the History of Religions, guest lecturer at the Collège in 2013-2015): work on Avestic text Vendidad 18 (under the direction of Jean Kellens) and Zoroastrian religious controversy literature (as part of the RESMED Labex, under the direction of FrantzGrenet). Several papers submitted; book in preparation.
- Michael Shenkar (postdoctoral student at the Hebrew University of Jerusalem, guest lecturer at the Collège in 2013-2014): work on Zoroastrian religious iconography. Several papers submitted; one book published.
- Samra Azarnouche (postdoctoral student in 2013-2014; recipient of a HASTEC Labex grant for research on "The myth of Iranian identity reconstruction"). In the fall of 2014, she replaced FrantzGrenet to teach Zoroastrian studies at the EPHE, as a lecturer. One book published in 2013, several papers submitted.
- FrantzGrenet remains affiliated with the "Asian Hellenisms and Oriental Civilizations" team at the "Archaeology and Philology of East and West" UMR (CNRS / Ecole Normale Supérieure).