The PAUSE program (National program for the urgent aid and reception of scientists in exile), established on January 16, 2017, awards stimulus funding to higher education establishments and public research organizations who plan to host scientists at risk, and supports their activities.
Her fight is our fight
© https://faribaroland.hypotheses.org
Fariba Adelkhah and Roland Marchal, both researchers at Sciences Po's Center for International Studies (CERI), were arrested in Iran in June 2019. They have been detained in the wing of Evin prison (Tehran) overseen by the Revolutionary Guard Corps. They are not the only scientific prisoners of the Islamic Republic.
Roland Marchal has been released on March 20th, 2020 and is back among us. On 16 May 2020, Fariba Adelkhah was sentenced to six years in prison by the 15th Chamber of the Tehran Court.
Our struggle continues for the liberation of Fariba !
Geopolitical crises are proliferating worldwide, impacting the academic freedom of many researchers, and sometimes placing their lives and the lives of their families in danger. This situation calls for a strong response from open, democratic societies. France, unlike other major democracies (the United States, United Kingdom and Germany) previously had no mechanism in place to provide assistance to scientists under threat.
The PAUSE program, which was announced in October 2016 by the French Secretary of State for Higher Education and Research at the seminar "Migrations, Refugees, Exile" at Collège de France, is an ambitious national project initiated by the French state with support from civil society and economic stakeholders. Its mission is to facilitate the hosting of scientists from crisis zones for sufficiently long periods to enable them to integrate and to ensure continuity in their research. PAUSE is supported by a prestigious and committed Patronage Committee co-chaired by Alain Prochiantz, Director of Collège de France, and Edith Heard, a Professor at Collège de France.
Officially launched on January 16, 2017 by an agreement between the Ministry for Education and Research, Collège de France and The Chancellery of Parisian Universities, the national PAUSE program brings together major institutions from the higher education and research community (CPU, CDEFI, CNRS, INSERM, INRA, INRIA, CNOUS, AUF), the French Interior Ministry, the Ministry of European and Foreign Affairs and the Ministry of Culture.
After an evaluation process, the program provides stimulus funding to French higher education establishments and research organizations who commit to the recruitment of scientists at risk and to support their professional and personal integration.
Looking beyond our ethical duty to respond to often very serious individual circumstances, solidarity with scientists from abroad in crisis situations provides a major intellectual resource which is of benefit to the academic and scientific research community and to society as a whole.
The PAUSE program aims to expand with the help of a number of private and public partnerships. In order to facilitate this, a subscription fund for the program has been set up at the Fondation de France.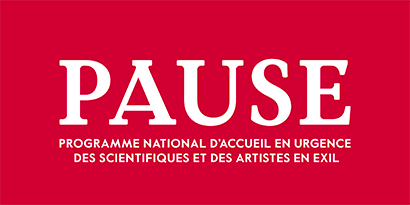 International partner programs