Jan-Mathieu Carbon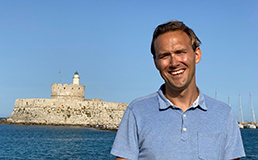 Jan-Mathieu Carbon is Assistant Professor of Greek History at Queen's University (Kingston, Canada). Having worked with Prof. Pirenne-Delforge from 2012-2014 as a postdoctoral researcher at the University of Liège and from 2018-2019 as a Maître de conférences associé at the Collège de France, he remains a close collaborator, particularly with regard to the continued development of the Collection of Greek Ritual Norms, as well as a member of the editorial committee of the periodical Kernos.
Saskia Peels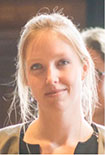 Saskia Peels is a classicist and linguist, currently employed as Assistant Professor of Ancient Greek at the University of Groningen (Netherlands). Her publications relate mostly to the field of Ancient Greek religion, which she studies by using linguistic approaches and methodologies. Currently she is working on a project on ancient Greek polytheism, supported by a scholarship from the Netherlands Organisation for Scientific Research (NWO). Her doctoral dissertation (University of Utrecht) was an exploration of the semantics of the religious value term hosios 'pious, just in the eyes of the god', especially in the context of the Athenian democracy. During a three-year postdoctoral position, she worked in Liège on the CGRN. Previously, she studied, worked and taught Greek also at the University of Leiden.
Zoé Pitz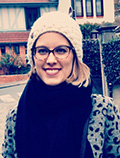 Titulaire d'un master en langues et littératures classiques, Zoé Pitz a obtenu son diplôme de doctorat en septembre 2019 (Université de Liège). Dans le cadre de sa thèse, elle a étudié les associations entre les animaux sacrificiels et les destinataires divins dans les normes rituelles grecques. Il s'agissait de comprendre si certains animaux possédant des caractéristiques particulières étaient considérés comme plus pertinents à offrir à certaines divinités qu'à d'autres. Lauréate de la bourse Anna Caroppo – Fondation du Collège de France (2019), elle a rejoint la chaire Religion, histoire et société dans le monde grec antique en tant que chercheuse postdoctorale. Ses recherches en cours portent sur l'usage rituel des porcins en Grèce ancienne, notamment dans les sacrifices en l'honneur de Déméter et Korè.
Rebecca Van Hove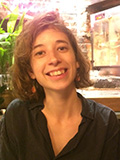 Rebecca Van Hove is currently a postdoctoral research fellow at the University of Ghent. Previously, she worked as part of Vinciane Pirenne-Delforge's team at the Collège de France and the University of Liège, after obtaining her PhD in Ancient History at King's College London in 2018. Her doctoral thesis focused on religion and authority in Attic oratory, scrutinising the construction of religious discourses in the public arenas of the Athenian law courts and Assembly in fourth-century BCE Athens. 
Rebecca is an ancient historian working on Greek religion and is particularly interested in the entanglement of religious behaviour, thought and practice with law, politics, intellectual and social life in the ancient Greek world. Her current project, funded by the Research Foundation – Flanders, examines the role of writing and the function of written records in ancient Greek religion.