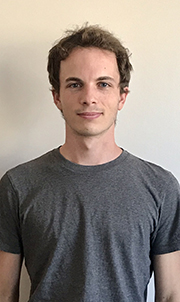 Simon Margolin has been with the Centre since 2018.
He is completing a PhD in Economics at Princeton University (New Jersey) on corporate taxation and its impact on the labor market.
He previously worked as a Research Assistant for Professor Philippe Aghion on the effects of automation on employment in France, and for Professor Nathan Nunn (Harvard University) on the link between social structures and economic outcomes in Democratic Republic of the Congo. He holds a Master APE from the Paris School of Economics, as well as Masters degrees from ENS Cachan, HEC Paris and Sciences Po Paris.