Director: Jean-Claude Cheynet (Professor at the University of Paris-Sorbonne, IUF)
01.44.27.17.73. (Tel.)
The Institute of Byzantine Studies houses one of the finest libraries of history and history of art relating to the history of territories influenced by Byzantine culture, including the Eastern Roman Empire, Syria, Palestine, Egypt and North Africa up to the 7th century, as well as the Balkans, Asia Minor and neighboring areas in the Middle Ages. The Institute also plays host to researchers (CNRS, EPHE, universities) whose research fields cover not just Byzantine studies per se, but also late antiquity and civilizations influenced by Byzantium (medieval Armenia, Georgia, Russia and Serbia). Researchers are currently studying the relationships between the Byzantine Empire and its Western neighbors.
Go to the Byzantine World team website
The Institute explores the Byzantine world not only via written sources (literature, epigraphs, papyri and documentary archive resources) but also via archeological, iconographic, numismatic and sigillographic sources. This diverse approach is what gives the center its unique status in Europe. The Institute also has its own collection of publications, producing between 5 and 7 titles per year.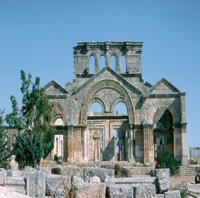 Library: 
Tel.: +33 1 44 27 17 97
Chief curator:  Catherine Piganiol
Nina Iamanidzé 
Georges Kiourtzian
Konstantin Vetochnikov